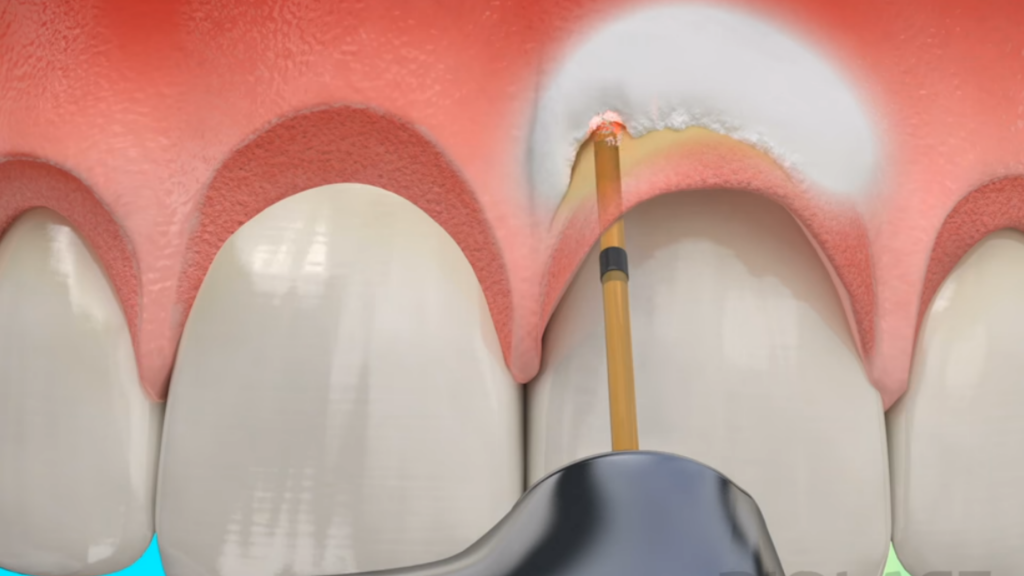 Waterlase™ technology uses a patented and unique combination of laser energy and water to gently and precisely remove dental decay with no shot, no drill, and no pain in some cases. Heat and vibration are the causes of most of the pain associated with the drill. Since cutting the tooth with Waterlase™ Technology does not cause heat or vibration, most dental procedures can be performed with no pain, virtually eliminating the need for anesthesia in some cases. The Waterlase™ removes decay very precisely which allows you to keep a healthy tooth sturcture and have healthier teeth longer.
Our Laser allows us to do minor surgeries without a painful scalpel. Unsightly fibromiomas, lesions, and even cold sores can be removed with the laser. By simply pass the laser over the infected area, we are able to kill the virus or bacteria causing the problem.
Click Here for the full story on Waterlase technology.